På 100 dagar mördades över 800 000 människor i folkmordet i Rwanda – och i måndags samlades landet för att minnas 20-årsdagen.
Yesterday, across Rwanda, thousands are gathering in stadiums, churches and community centers to take part in Kwibuka – Remembrance. 20 years ago marked the start of 100 of the darkest days in human history.
1 million people were killed in the Rwandan Genocide.(kwibuka20)
I stand with Rwanda and will not let the million lost in the Rwandan Genocide be forgotten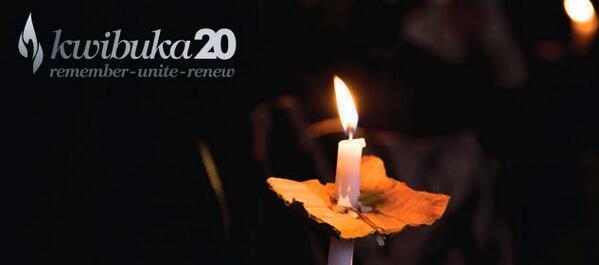 Show that you stand with the survivors and will not let the million lost be forgotten by sharing this candle on Facebook, Twitter or your own blog.
>A million voices-kwibuja20
Media:DN,SR,
Läs även andra bloggares åsikter om #Rwanda, Rwanda, #Kwibuka, Blog Action Day, politik